WE ARE OPEN!
We believe our role serving customers and the community during this time is a critical one. We care about our employees, communities, customers and products, and we're evaluating the coronavirus (COVID-19) situation in real time. As an Essential Business, as designated by NYS, we are open and as always ready to be of service.
Give a call today 1-800-488-8816
The standard of excellence in service and quality.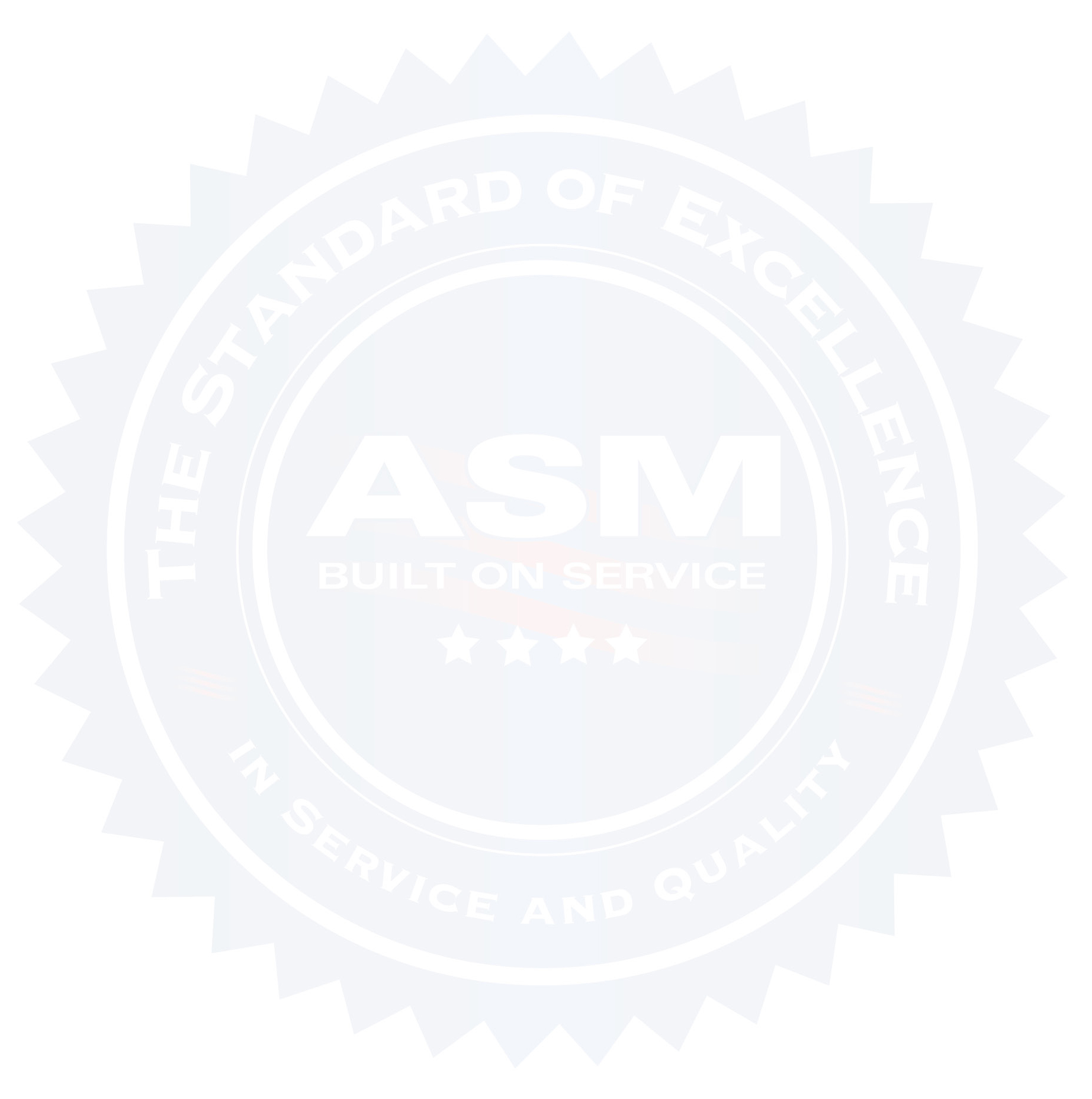 American Standard Manufacturing, Inc. – ASM for short – is the benchmark for cylinder storage and handling equipment. Our commitment to excellence in service and quality, along with our highly innovative designs, has propelled us to the forefront of our industry.
ASM was founded in 1990 to produce high quality cylinder exchange displays for the grill cylinder exchange business, the brainchild of founder Coleman Vickary. That product line continues to set the industry standard for durability and innovation.
Building on our original product line of cylinder exchange cabinets, ASM broadened our scope to include propane forklift cylinder storage, high pressure cylinder storage for welding and industrial applications, and a range of innovative, ergonomic cylinder handling equipment.
We pride ourselves on our quick turnaround, our integrity, our custom design capabilities and our superior personal service. No job is too big or too small, and we treat every order with the same uncompromising devotion to superb quality.
Product Categories